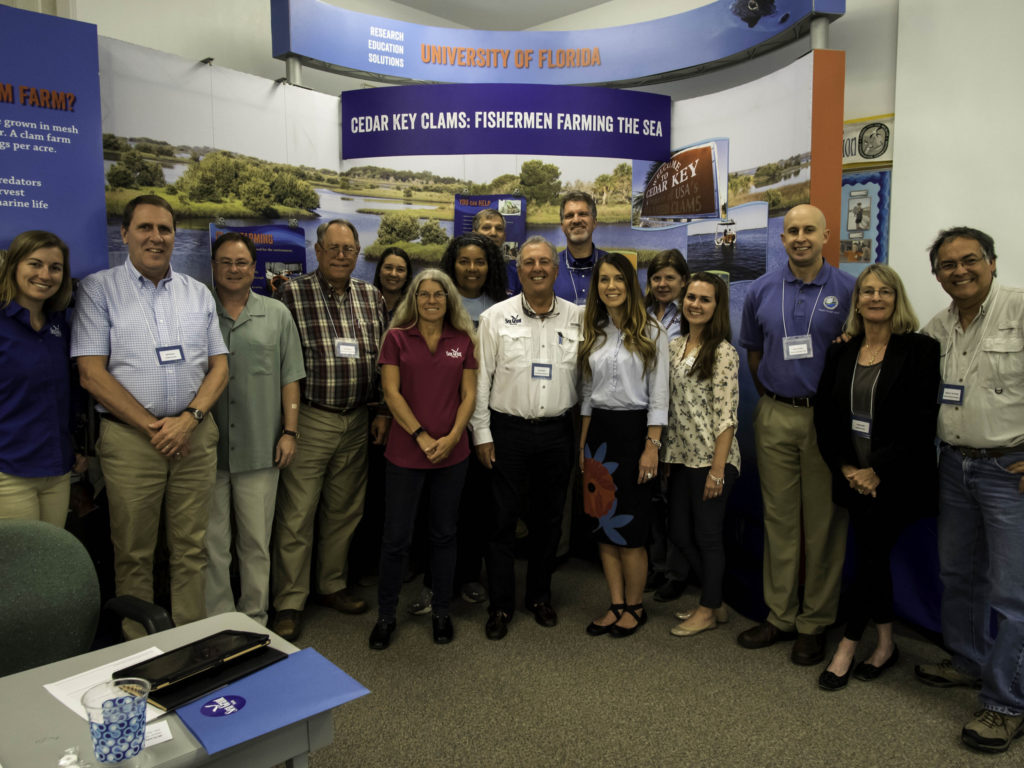 The Florida Sea Grant Advisory Council is comprised of leaders from the private sector, non-governmental organizations, local governments, and state and federal agencies who are actively engaged in issues related to the sustainable management of Florida's coastal and marine economies and natural resources.
They serve a term of four years, concurrent with the timeline of the four-year strategic plan, and they generously provide their time, knowledge, experiences and ideas to help Florida Sea Grant maintain excellence and relevance in its research, extension and education at state, regional and national levels. We sincerely thank the council members for their willingness to help the program.
Advisory Council Membership 2018
Bob Aylesworth, Council Chair, Owner, Aylesworth's Fish and Bait, Inc.
Jim Cantonis, Council Co-Chair, President, Acme Sponge & Chamois Co., Inc.
Kevin Claridge, Director, Florida Coastal Office, Florida Department of Environmental Protection
George Cretekos, Mayor, City of Clearwater
Spencer Crowley, Partner & Land Use Attorney, Akerman Law Firm
Kathleen Elliott, Vice President, Mahogany Youth Corporation
Victor Garrido, Quality Assurance Director, Quirch Foods, Co.
Laura Geselbracht, Senior Marine Scientist, The Nature Conservancy
Greg Jacoski, Executive Director, Guy Harvey Ocean Foundation
Tim Jordan, Owner, Saucey Lady Oyster Company
Bill Kelly, Executive Director, Florida Keys Commercial Fishermen's Association
Ernesto Lasso de la Vega, Citizen Advisory Committee of the Charlotte Harbor National Estuary Program
Gil McRae, Director, FWC Fish and Wildlife Research Institute
Richard Pruitt, Vice President, Environmental Operations at Carnival Cruise Line
Jerry Sansom, Executive Director, Organized Fishermen of Florida
Shawn Stephenson, Co-Owner, Southern Cross Sea Farms
Steve Stock, Owner, Victory Consulting, LLC
Jacqui Sulek, Chapter Network Manager, Audubon Florida
Every Florida Sea Grant extension agent also has an advisory committee comprised of local and regional citizens who advise them on their extension and education programs.