Northwest Florida Artificial Reef Workshop
February 22, 2017 – UF/IFAS Extension Okaloosa County, Crestview, Florida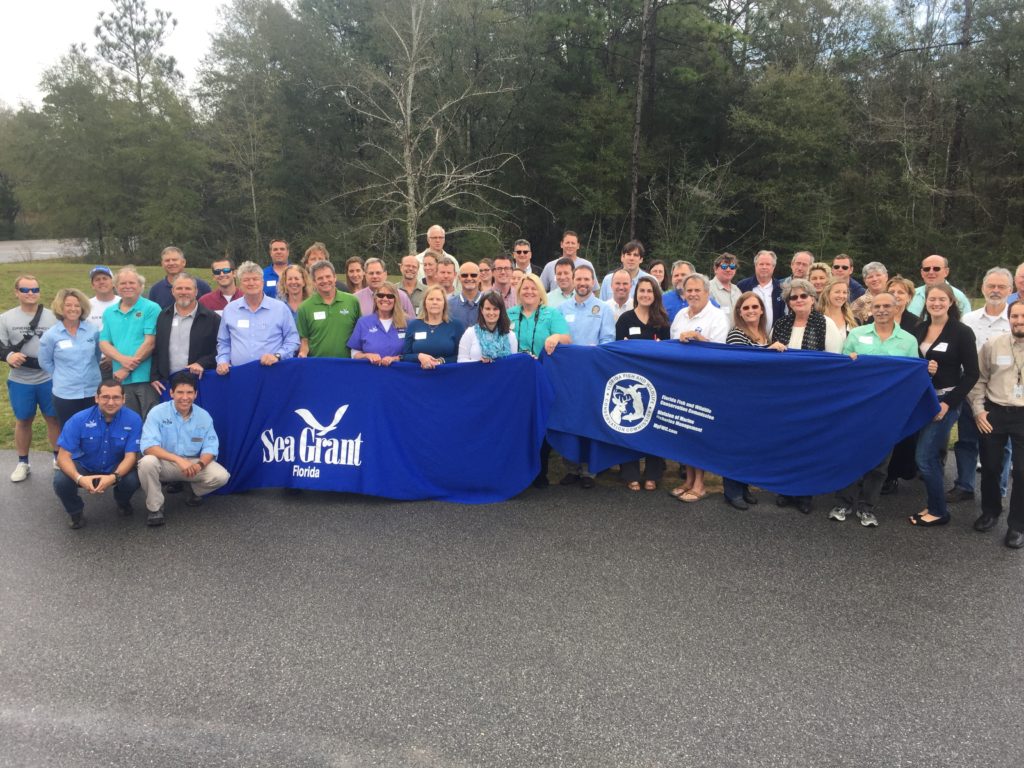 Participants at the Northwest Florida Artificial Reef Workshop. Crest view, FL. Feb 22, 2017.
FWC NRDA Project Update presented by Alex Fogg
Goliath Grouper and Artificial Reefs: Opportunities for Citizen Science presented by Angela Collins
(technical note: There is a 3 minute loss of audio during this presentation from 8:24 – 11:24)
Click Here for other archived presentations. We will be updating this page with additional details and information over the next week.