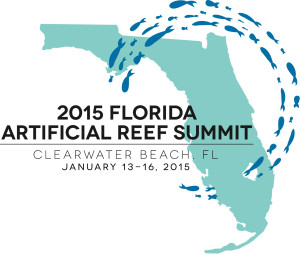 The Summit has concluded.
Archived videos of sessions:
Please refer to the agenda for speaker times.
PDFs of speaker's PowerPoint presentations can be found through links in the agenda.
Abstract and Program booklet:
2010 Florida Artificial Reef Summit
We have archived the materials from the 2010 Summit held in Cocoa Beach, Fla., at this link.
Want to know more about artificial reefs?
Visit Florida Sea Grant's Artificial Reef page for more information about how Florida is responding to fisheries depletion and habitat degradation with one of the nation's most progressive artificial reef programs.