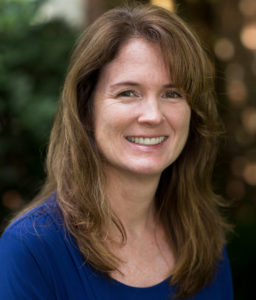 Sherry Larkin, associate dean for UF/IFAS Research and associate director of the Florida Agricultural Experiment Station, has been named director of Florida Sea Grant, effective immediately.
Larkin joined the University of Florida faculty in 2000 and has served as interim director of Florida Sea Grant since April 2019, after the unexpected passing of Karl Havens, who had led the program since 2007.
In announcing the new appointment, Jack Payne, senior vice president for agriculture and natural resources, noted Larkin's strengths and talents as a leader and said she is highly qualified for the position.
"She has a collegial vision for building and strengthening the partnerships internally and externally that is at the core of Sea Grant's success," Payne said.
Larkin's research interests include the sustainable use of marine resources, with an emphasis on fisheries management. She has conducted numerous studies of economic issues related to natural resources, including the benefits of forestry and precision farming and the costs associated with harmful algal blooms and oil spills such as the Deepwater Horizon oil spill in 2010.
"Florida Sea Grant is uniquely positioned to address so many of the problems facing Florida's coasts," she said. "I am excited to work with UF, Florida's universities and research labs, our state and federal partners, and local communities to meet the challenges posed by harmful algal blooms, changes to fisheries, coral die-offs, sea level rise, and so much more. The world will be watching how Florida reacts to these issues, and Florida Sea Grant will be right there helping to find solutions."
A native of Washington, Larkin received a doctorate in agricultural and resource economics from Oregon State University in 1998, a master of science in agricultural economics from the University of Arizona in 1990, and a bachelor of science in agriculture economics from Washington State University in 1988.