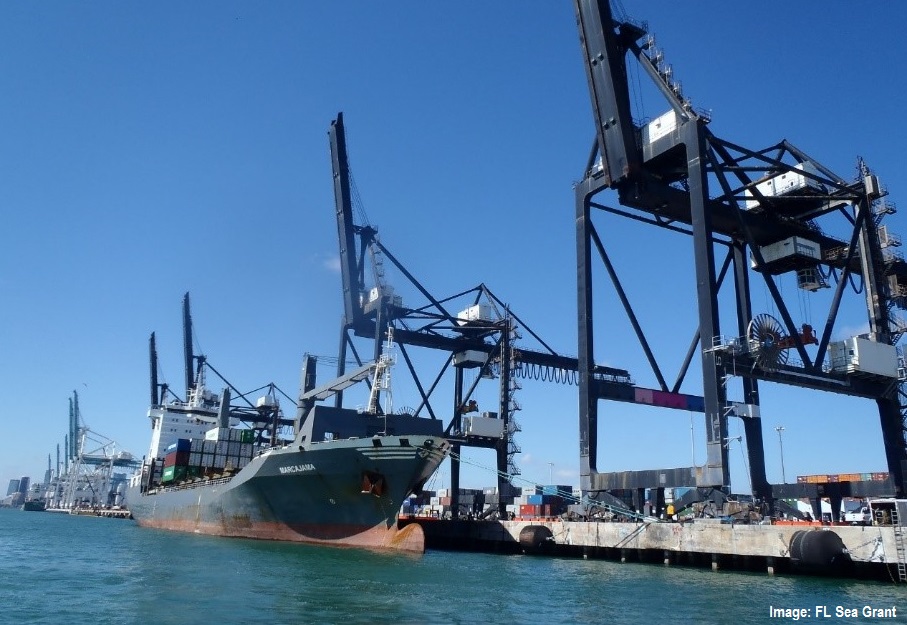 The National Working Waterfront Network defines working waterfronts as waterfront lands, infrastructure and waterways that are used for water-dependent activities. These include ports, small recreational boat harbors, fishing docks, and hundreds of other places where people use and access the water.
Planning for the management and protection of working waterfronts has become a major policy initiative in the state of Florida. The Florida legislature has passed important legislation requiring local governments to address these issues in their comprehensive plans, the basic instrument that regulates growth in Florida.
Florida's Working Waterfront Protection Act has adopted a broader definition that describes and protects "recreational and commercial working waterfront," which includes boatyards, marinas, and, since 2006, resort hotels in its definition of working waterfront. (Fla. Const. Art. VII, amended 2008; Fla. Stat. § 342.201, 2013).
In Florida's Act, the term "recreational and commercial working waterfront" means a parcel or parcels of real property that provide access for water-dependent commercial activities, including hotels and motels…or provide access for the public to the navigable waters of the state. Recreational and commercial working waterfronts require direct access to or a location on, over, or adjacent to a navigable body of water. The term includes water-dependent facilities that are open to the public and offer public access by vessels to the waters of the state or that are support facilities for recreational, commercial, research, or governmental vessels. These facilities include public lodging establishments, docks, wharfs, lifts, wet and dry marinas, boat ramps, boat hauling and repair facilities, commercial fishing facilities, boat construction facilities, and other support structures over the water. (Fla. Stat. § 342.07, 2012).
In recent years, the rapid loss of working waterfronts that have historically formed part of the culture of many coastal Florida towns and cities has prompted preservation efforts. In 2005 and 2006 the Florida Legislature acknowledged this problem and sought to address it. Much of the 2005 and 2006 legislation affects local governments and their comprehensive planning process. The materials presented here can assist local governments to orient themselves to the legislative changes and the legal context.
Waterfronts represent an integral part of both Florida's past and its future. In parts of the state the historical character of waterfronts is deeply rooted in the commercial fishing industry while other areas have long been involved in maritime commerce. In more recent history, some areas have developed a history of tourism. Each kind of waterfront has its unique appeal, desires for its future, and problems in the present. In addition, waterfronts share some challenges such stormwater impacts on water quality and displacement of historical uses for up-scale residential uses.
Click on one of the following links to learn more:
Preserving Access
Preservation of Recreational and Working Waterfronts: Provisions of Chapter 2005-157, Laws of Florida
A PowerPoint presentation by K. Marlene Conaway from the Florida Department of Community Affairs on the 2005 waterfronts legislation. This presentation describes the 2005 legislation, the problems that prompted the legislation, and the role the Florida Department of Community Affairs plays in the legislative scheme.
2005 Working Waterfronts Legislation
Text of the 2005 Working Waterfronts Legislation (Laws of Florida Chapter 2005-157).
Working Waterfronts, Florida Senate Interim Summary Report 2005-122
From November 2004.
Public to Private Conversions of Marinas, Boat Ramps and Boat Yards in Florida: Strategies to Address Diminishing Working Waterfronts and Waterfront Access
This is a report from 2005 written by a student of the Conservation Clinic at the University of Florida Levin College of Law. The report describes the problems of loss of water access and conversion of former public access or working waterfront sites to private residences. It also describes the 2005 legislation and includes a lengthy report on case studies of loss of public access in many of Florida's coastal counties.
The Nature and Status of Riparian Rights in Florida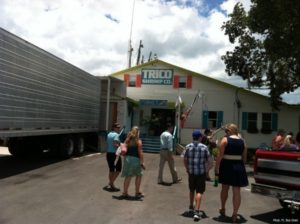 Sovereign Submerged Lands and Public Access to Florida Waters: A Policy Analysis
Most land under navigable waters around Florida belongs to the State of Florida and is called "sovereign submerged land." The Board of Trustees of the Internal Improvement Trust Fund must manage these lands for the benefit of the public. Part of that management allows leases, under certain conditions, to individuals or private corporations. This document analyzes the possibilities of how the leasing system of sovereign submerged lands might be modified to assist in the effort to maintain public access to the waters of the state.
Property Tax Deferral as a Tool for Working Waterfronts: A Survey of Recreational and Commercial Working Waterfronts
The 2005 waterfronts legislation authorized local governments in Florida to adopt a tax deferral plan for recreational and working waterfronts within the local government's jurisdiction. Concerns about the possible efficacy of the statutory grant of authority led the Conservation Clinic at the University of Florida's Levin College of Law to conduct a small-scale, non-scientific survey of owners of businesses clearly falling within the definition of a recreational or commercial working waterfront. This document summarizes both the statutory tax deferral program and the responses of recreational and commercial working waterfront owners.
Preserving Character
A Model Historic Preservation Ordinance for Florida Communities
Guiding the Way to Waterfront Revitalization: Best Management Practices
A how-to guide for individuals and communities with an interest in preserving or making changes at local waterfronts. Offered by the Waterfronts Florida Partnership Program (WFPP) of the Florida Department of Community Affairs, this guidebook draws from the ideas and on-the-ground know-how of people who work in citizen groups, state and federal agencies, special topic associations, or non-profit organizations to foster change or protect a way of life in water-dependent districts and communities.
Waterfront Revitalization
Florida Department of Environmental Protection (DEP) publication that outlines the importance of working waterfronts and their changing conditions through the state of Florida's ocean and coastal economy and changes in waterfront land uses between 2000-2010 as context for the evolving waterfront revitalization in Florida.
Waterfront Community Redevelopment: A Guide to the Florida Community Redevelopment Act
PowerPoint presentation
Establishing a Community Redevelopment Area in Your Waterfront Community
Preserving Water Quality
Florida Clean Marina Programs
The Florida Clean Marina Programs are designed to bring awareness to marine facilities and boaters regarding environmentally friendly practices intended to protect and preserve Florida's natural environment. Marinas, boatyards and marine retailers receive clean designations by demonstrating a commitment implementing and maintaining a host of best management practices.
Effective Stormwater Management in Florida's Waterfront Communitiesn
A Model Waterfront Community Stormwater Utility Ordinance
Murky Waters: Fertilizer Ordinances and Best Management Practices as Policy Tools for Achieving Water Quality Protection in Florida's Lakes, Streams and Bays
Florida-Friendly Landscaping Covenants, Conditions and Restrictions